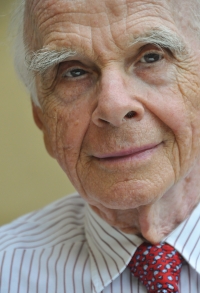 CosMos: A Co-creator's Guide to the Whole World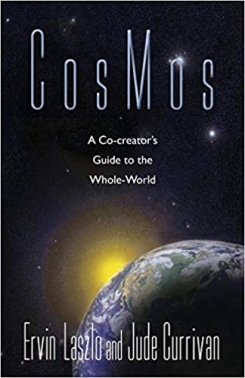 CosMos: A Co-creator's Guide to the Whole World
By Ervin Laszlo
Published by Hay House Inc.
We stand at the threshold of a revolutionary and empowering new vision of the world.

The discoveries of leading-edge science and the insights of spirituality are converging to reveal that the CosMos and all that we term reality is wholly integrated, and that at its most fundamental level, it is a field of information. This is the elemental cosmic mind from which everything emanates, is manifested, and to which all ultimately returns.

Research is also demonstrating what the mystics of all traditions have discerned: that we have the innate ability to envision, understand, and experience the CosMos at levels far beyond the limitations of our human persona.

CosMos is co-authored by two explorers who combine almost a century of seeking to understand not only how the world is as it is, but why. Philosopher Ervin Laszlo, Ph.D., and healer and scientist Jude Currivan, Ph.D., offer a revisioned view of the world that is no longer fragmented, but is at last, whole. Theirs is a perception of a meaningful and co-creative world that is exquisitely tuned to be "as simple as it can be" for consciousness to explore itself.

In these momentous times, the vision shared in Cosmos invites us to open our hearts and minds to re-member who we really are and to take our places as conscious co-creators of our realities and of our evolving cosmic destiny.


Ervin Laszlo, Ph.D., holder of the highest degree of the Sorbonne (the State Doctorate) is the recipient of four honorary Ph.D.'s and numerous awards and distinctions, including the 2001 Goi Award (the Japanese Peace Prize) and the 2005 Mandir Peace Prize. He has twice been nominated for the Nobel Peace Prize. A former professor of philosophy, systems theory, and futures studies in the U.S., Europe, and the Far East, Ervin is founder and president of the international think tank the Club of Budapest and the General Evolution Research Group and the author of more than 70 books.
Jude Currivan, Ph,D,, the author of The 8th Chakra and The Wave, is a healer, cosmologist, and mystic who has experienced multidimensional realities from early childhood. She holds a Ph.D. in archaeology, researching ancient cosmologies, and a master's degree in physics specializing in cosmology and quantum theory. Jude has worked with the wisdom keepers of many spiritual traditions and, having been a high-powered businesswoman in the past, brings a well-grounded practicality to her work. She educates and advises worldwide to empower others, raise consciousness, and facilitate wholeness on personal and collective levels.
Paperback | 207 pages | $14.95 USD | 9781401922306 | November 1, 2010