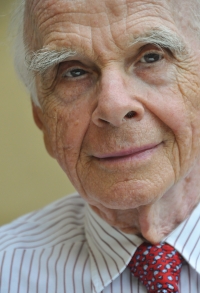 The Great Upshift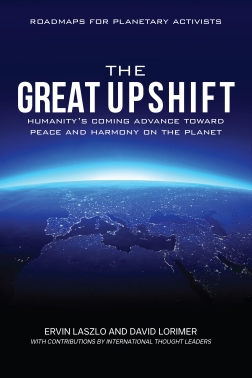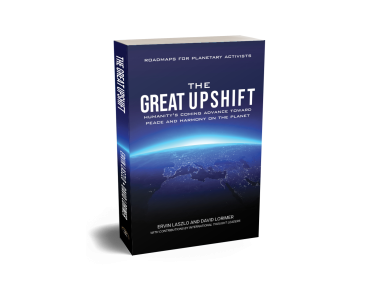 Humanity's Coming Advance Toward Peace and Harmony on the Planet
Published by Light on Light Press
Ervin Laszlo and David Lorimer, drawing on their holistic expertise and global network, have assembled a stellar cast of contributors who decode the big picture to offer exactly what we need now. The world-renowned scientists and visionaries who contribute to this book illuminate where are we today and where we can go from here. They focus on the most burning question of all: how can we upshift ourselves - our ways of healing, of thinking and feeling, and even of intuiting - to respond to the pressing requirements of our time?
Their visions empower us to "be the change" we want to see in the world - to help others be a positive and critical part of the great upshift that has already started. This will be our salvation. This compendium of insights into solutions for our world troubled by climate change, conflict, and unsustainable conditions calls for the conscious participation of all of us to implement the verities within.

Review
"This book is the prescription for a more peaceful, just, sustainable, healthier, and joyful world." Deepak Chopra MD, NY Times bestselling author
"Within the pages of this luminous book lies the artful means for engendering the upshift of a new order for our time, our space, and our lives together. In reading these essays, you become empowered to bring forth the unread vision of the higher dream, as we close the door on the old ways that no longer serve." Jean Houston, PhD, philosopher, author of The Possible Human
"The Great Upshift leads us beyond the casual speculation of what's possible in our lives by revealing practical steps to awaken a heartfelt world based in love rather than a bleak future born of fear." Gregg Braden, bestselling author of The Divine Matrix and The Wisdom Codes
About the Author
Ervin Laszlo, twice nominated for the Nobel Peace Prize, is editor of the international periodical World Futures: The Journal of General Evolution and Chancellor-Designate of the newly formed GlobalShift University. He is the founder and president of the international think tanks the Club of Budapest and the General Evolution Research Group and the author of 83 books translated into 21 languages. He lives in Italy.

David Lorimer is a visionary polymath who is Programme Director of the Scientific and Medical Network, Editor of Paradigm Explorer, and Chair of the Galileo Commission. His most recent books are A Quest for Wisdom and Better Light a Candle.
398 pages | $22.99 USD | 6 x 0.89 x 9 inches | 978-1958921524 | October 24, 2023