Ervin Laszlo Shares Survival Strategy To Rebuild Our World After Global Crisis
ABOUT THE BOOK:
With a foreword by Deepak Chopra, Authors Ervin Laszlo and Frederick Tsao do not offer a prediction—They say, "We now hold the power to shape our destiny. Our task is not to predict the future but to create it."
Today we have an opportunity to create a new future. As we move from the aftermath of a global crisis, we face the astounding task of needing to rebuild our world. But do we have to "rebuild" it in the strict sense of constructing it as it was—or can we form another world, a better one? This possibility exists, and it poses an unprecedented challenge. There are no historical precedents for consciously setting about building a new world with a new cultural paradigm. We have to find our own way. For this endeavor, we need all the guidance we can get. Dawn of an Era of Well-Being explores practical approaches to creating an era of true well-being, combining approaches from Western traditions based on modern science and wisdom from the East grounded in rich, ancient spiritual traditions coauthor Frederick Tsao draws from his Chinese heritage. It also offers insights from remarkable thought leaders (such as Gregg Braden, Jean Houston, and Bruce Lipton) regarding the pillars for a better world and how to build on them.
The authors provide a unique view of the emerging quantum paradigm they believe will guide us in creating a better life for all beings who inhabit Earth. These compass points for navigating the uncharted waters we have entered will be of interest to all who recognize the challenge of making our world a better place—and are ready to start rebuilding it.
"In this book, authors Ervin Laszlo and Frederick Tsao solve many mysteries and shed light on the path we can take toward a better world. But even more than this, they point to the path for shifting to a new paradigm of consciousness so that our ailing planet can be healed—because without this leap in consciousness, it won't happen."
—Deepak Chopra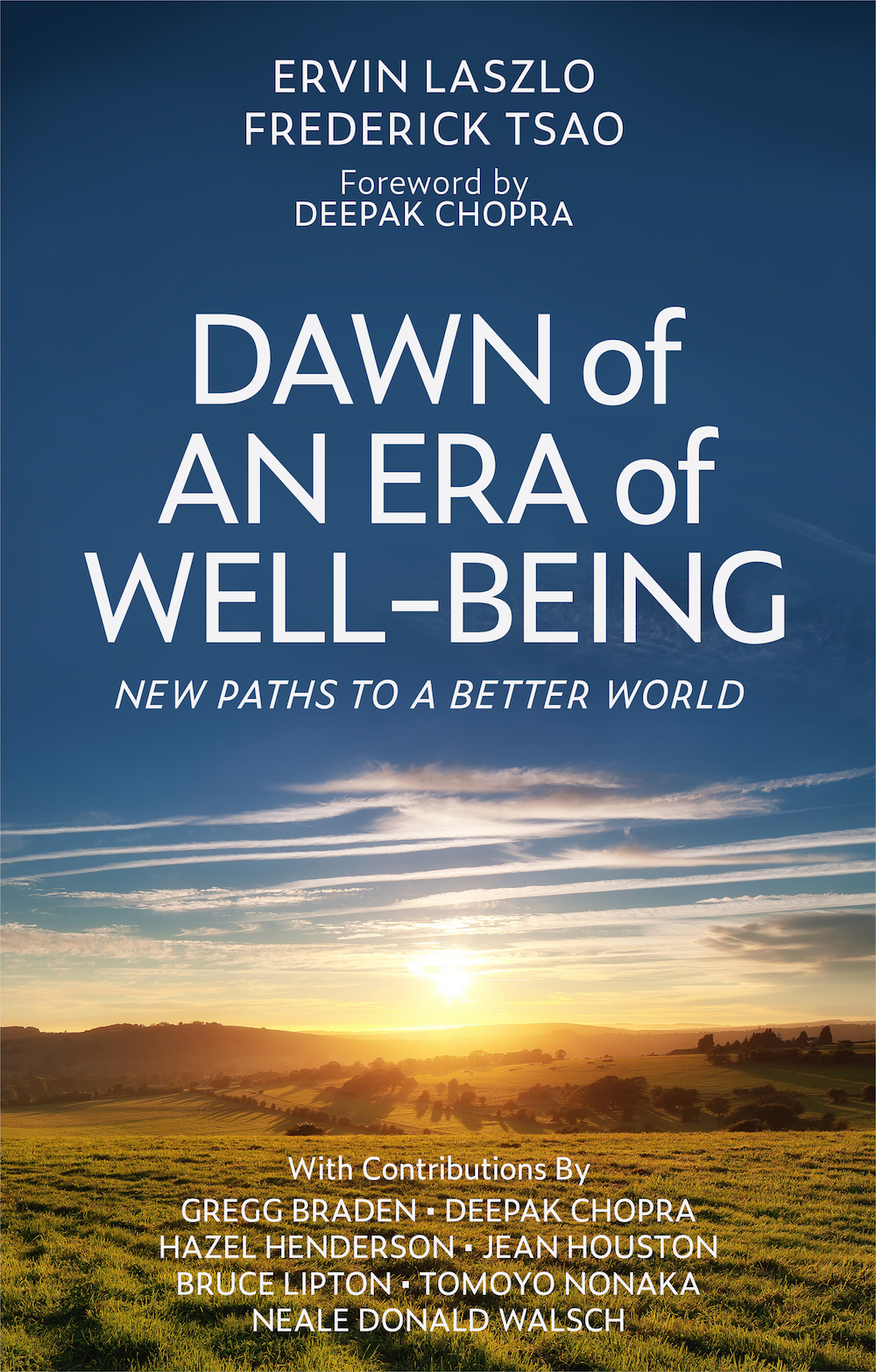 BOOK FACTS:
TITLE: Dawn of an Era of Well-Being
SUBTITLE: New Paths to a Better World
RELEASE DATE: October 19, 2021
AUTHORS: Ervin Laszlo and Frederick Tsao. Foreword by Deepak Chopra. (With contributions by Gregg Braden, Deepak Chopra, Hazel Henderson, Jean Houston, Bruce Lipton, Tomoyo Nonaka, Neale Donald Walsch)
PUBLISHER: SelectBooks, Inc.
ISBN: 978-1-59079- 515-6
GENRE: Philosophy / Mind & Body
PAGES: 272
PRICE: $18.95 USD
PURCHASING DETAILS: Available for pre-order on

AMAZON

or by visiting

ErvinLaszloBooks.com/product/dawn-of-an-era-of-well-being
About the Authors:

Dr. Ervin László is a Hungarian philosopher of science, systems theorist, integral theorist (and originally a concert pianist) who has published about 75 books and over 400 papers. An advocate of the theory of quantum consciousness, Laszlo has a Ph.D. from the Sorbonne and is the recipient of four honorary PhDs (from the United States, Canada, Finland, and Hungary). His many awards and distinctions include the Peace Prize of Japan, the Goi Award (Tokyo 2002), the International Mandir of Peace Prize (Assisi 2005), and a nomination for the Nobel Peace Prize (2004 and 2005). Formerly Professor of Philosophy, Systems Science, and Futures Studies in various universities in the US, Europe, and the Far East, Laszlo lectures worldwide. Today he lives in a 400-year-old former chapel in the hills of Tuscany.

Frederick Tsao is the fourth-generation leader of IMC Pan Asia Alliance Group, born in the East and educated in the West. He became chairman in 1995 and transformed the family business from a traditional shipping company to a multinational conglomerate. Fred has published over 30 books in Chinese, concluding that we are amidst a major consciousness shift and at the dawn of a new era. He advocates that business should transform and reform our era. For this, he founded OCTAVE Institute, a comprehensive integrated life journey approach towards well-being.