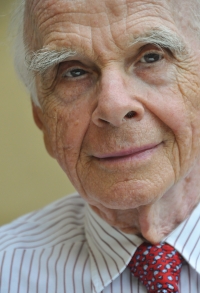 How We Can Build a Better World: The Worldshift Manual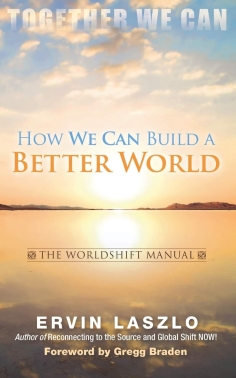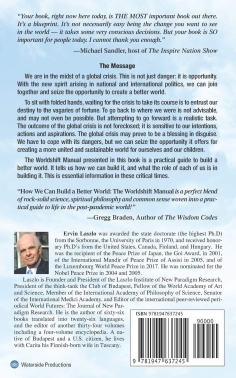 Published by Waterside Productions
"How We Can Build a Better World: The Worldshift Manual is a perfect blend of rock-solid science, spiritual philosophy and common sense woven into a practical guide to life in the post-pandemic world!"
—Gregg Braden, author of The Wisdom Codes

"Your book, right now here today, is THE MOST important book out there. It's a blueprint. It's not necessarily easy being the change you want to see in the world—it takes some very conscious decisions. But your book is SO important for people today. I cannot thank you enough."
– Michael Sandler, Host of The Inspire Nation Show

We are in the midst of a global crisis. This is not just danger: it is opportunity. With the new spirit arising in national and international politics, we can join together and seize the opportunity to create a better world. To sit with folded hands, waiting for the crisis to take its course is to entrust our destiny to the vagaries of fortune. To go back to where we were is not advisable, and may not even be possible. But attempting to go forward is a realistic task.
The outcome of the global crisis is not foreclosed; it is sensitive to our intentions, actions and aspirations. The global crisis may prove to be a blessing in disguise. We have to cope with its dangers, but we can seize the opportunity it offers for creating a more united and sustainable world for ourselves and our children.

The Worldshift Manual presented in this book is a practical guide to build a better world. It tells us how we can build it, and what the role of each of us is in building it. This is essential information in these critical times.
Now available as an Ebook, a paperback and an audiobook.
Paperback | 140 pages | $14.95 USD | 5 x 0.32 x 8 inches | 978-1947637245 | November 16, 2020