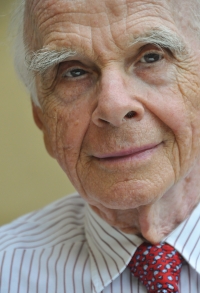 The New Paradigm in Politics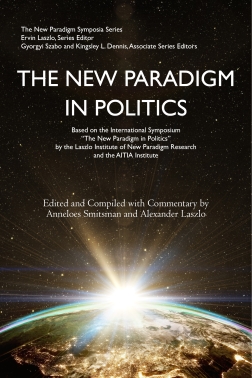 by the Laszlo Institute & AITIA Institute
The New Paradigm Symposia Series
Published by SelectBooks
Buy from:

The New Paradigm in Politics by co-editors and co-authors Anneloes Smitsman and Alexander Laszlo and the book's series editor, Ervin Laszlo, provide an exploration of the necessary transformation of our contemporary political systems and practices. In August 2021 The Laszlo Institute of New Paradigm Research hosted a Global Online Symposium titled "The New Paradigm in Politics".

This book summarizes the presentations of the symposium's participants and brings together the key ideas and practices of 35 world-renowned thought leaders in the fields of systems science, futurism, consciousness research, public policy, law, social science, and philosophy who advocate the role of politics to create a new paradigm in human civilizational development.

Contributors include Nafeez Ahmed, Frederick Tsao, Garry Jacobs, Jean Houston, Rama Mani, Violeta Bulc, Youssef Mahmoud, Charles Eisenstein, Flavia Valgiusti, Naresh Singh, and others. The New Paradigm in Politics provides the grounds for the design of systems of governance that are based on holism and interdependence—rather than the old mechanistic paradigm of dualism and separation.

The symposium participants explored in their dialogues and essays the ways we can change from human unsustainability and collapse to a planetary regeneration and thrivability. The book includes compelling case-studies and examples of new constitutions from grassroots initiatives that demonstrate a new paradigm in politics is already emerging.

The way forward into the new paradigm will depend on embracing our opportunities to engage in participatory decision-making with all levels of society and following this with actions based on our shared visions and common responsibilities.

The spirit of democracy is alive in the hearts and minds of people who want to respond to this evolutionary call of our time. This is the message that emerged from the dialogues and presentations about the new paradigm in politics as reported in this book.
ebook | 187 pages | $7.44 USD | March 15, 2022