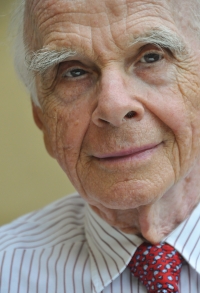 The Tuscany Dialogues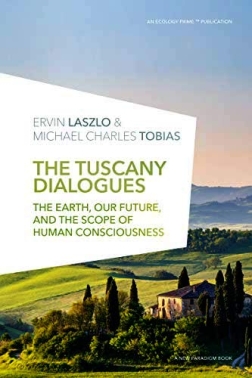 The Earth, Our Future, and the Scope of Human Consciousness
By Ervin Laszlo
Published by SelectBooks
Two earnest scholars who study human consciousness spend six days in a conversation spanning their areas of knowledge in science, philosophy, and metaphysics to question whether our profound ecological crisis, unique in the life of our planet in its potential for loss of biodiversity and the possibility of actual extinction of our species, can be rectified.

Authors: Ervin Laszlo & Michael Charles Tobias
Dr. Michael Charles Tobias earned his PhD in the History of Consciousness at the University of California-Santa Cruz, specializing in global ecological ethics and the interdisciplinary humanities. His wide-ranging work embraces the global ecological sciences, art, comparative literature, the history of ideas, philosophy, and natural history in the context of a multitude of possible future scientific, geopolitical, economic, and social scientific scenarios. He is the author of over fifty books―fiction and nonfiction―and has written, directed, and/or produced over one hundred films. His works have been read, translated, and broadcast throughout the world. He has conducted ecological field research in over ninety countries and has been the recipient of many awards, including the international Courage of Conscience Prize. Tobias has been on the faculties of such colleges and universities as Dartmouth, the University of California-Santa Barbara (as both Distinguished Visiting Professor of Environmental Studies and the Regents Lecturer), and the University of New Mexico-Albuquerque (as the Visiting Garrey Carruthers Endowed Chair of Honors).

An Honorary Member of the Club of Budapest, Tobias is a full member of the Russian International Global Research Academy, as well as the Russian Public Academy of Sciences. For eighteen years Tobias has been President of the Dancing Star Foundation (www.dancingstarnews.com; www.dancingstarfoundation.org) whose mission is focused on animal liberation, global conservation biology, and environmental education. Tobias' recent books include Why Life Matters: Fifty Ecosystems of the Heart and Mind (with Jane Gray Morrison, Springer), Hope on Earth: A Conversation (with Paul Ehrlich, University of Chicago Press), Anthrozoology: Embracing Co-Existence in the Anthropocene (with Jane Gray Morrison, Springer), and the novel Codex Orféo (Springer).
Hardcover | 192 pages | $16.95 USD | 9781590794517 | June 11, 2019