Dawn of an Era of Well-Being THE PODCAST: Holiday Special Edition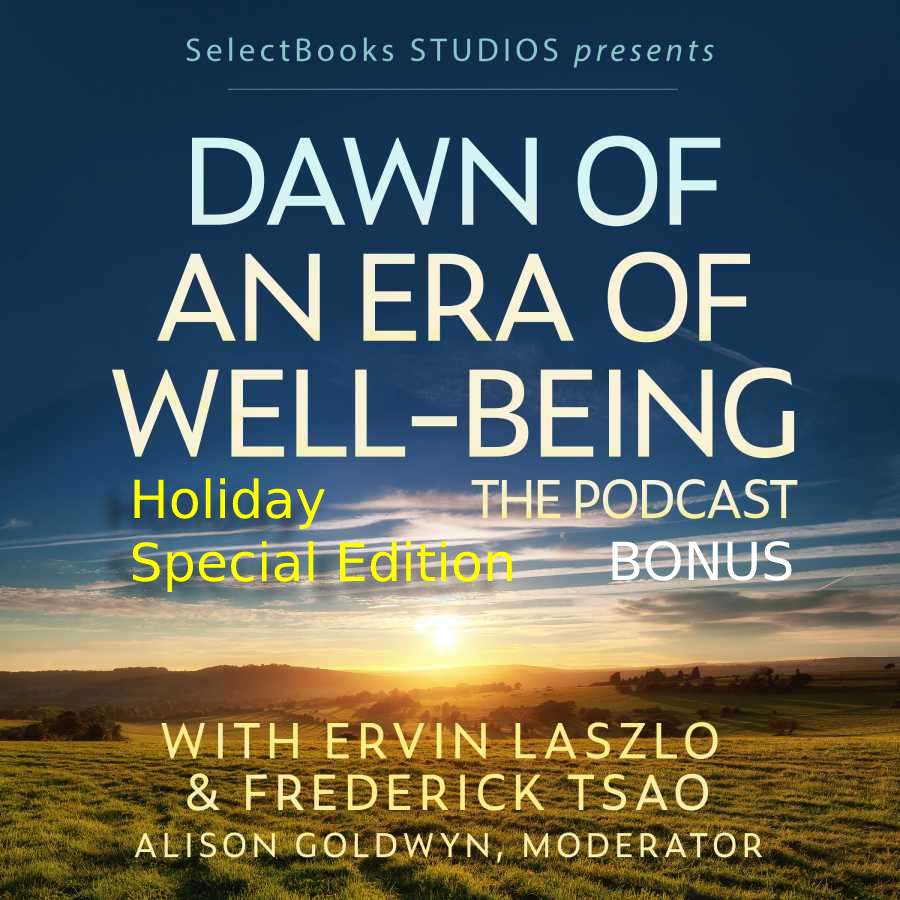 EXTRA BONUS – Welcome to the special Holiday edition of Dawn of an Era of Well-Being: the Podcast.
The program includes holiday messages from:
Marianne Williamson, bestselling author, spiritual leader, and political activist; Democratic candidate in the 2020 United States presidential election.
Michael Tobias, author, environmentalist, and filmmaker; Producer of the ten-hour dramatic television series, Voice of the Planet.
Michael Beckwith, founder and spiritual director of the Agape International Spiritual Center.
Jude Currivan, cosmologist, planetary healer, futurist, and author; previously one of the most senior business women in the UK and co-founder of WholeWorld-View.
Kingsley Dennis, researcher and futurist; author of several books including Unified – Cosmos, Life, Purpose: Communicating with the Unified Source Field & How This Can Guide Our Lives and The Struggle for Your Mind: Conscious Evolution & The Battle to Control How We Think.
Garry Jacobs, author, researcher, and business and economic consultant; he is President, Chief Executive Officer and former Chairman of the Board of the World Academy of Art & Science.
Ervin Laszlo, co-host of Dawn of an Era of Well-Being.
Fred Tsao, co-host of Dawn of an Era of Well-Being.
Alison Goldwyn, moderator of Dawn of an Era of Well-Being, founder of Synchronistory.

Subscribe and listen to this podcast in your favorite apps
Spotify | Amazon Music | Google Podcasts | Deezer | RSS Feed