Dawn of an Era of Well-Being: The Podcast with Michael Tobias
Michael Charles Tobias. Ecologist, author, filmmaker, historian, explorer, anthropologist, educator and non-violence activist. His work encompasses ecological anthropology and aesthetics, the history of ideas, environmental psychology, comparative literature, philosophy and ethics, global biodiversity field research, systematics, deep demography, animal rights and animal liberation.

Tobias is the author of over 45 published books -non-fiction, fiction, radical hybrids, plays, poetry, librettos – and the writer, director, producer and/or executive producer of well over 125 films, focusing primarily on ecological and humanitarian issues, both documentary and some drama and docu-drama. Tobias' field-research has taken him to well over 80 countries, and from regions like Antarctica, to many of the world's deserts, temperate zones, tropics and Boreal forests. For many years Tobias has been the President of the Dancing Star Foundation which works assiduously throughout the world in areas of biodiversity conservation, animal rights and environmental education.

www.dancingstarfoundation.org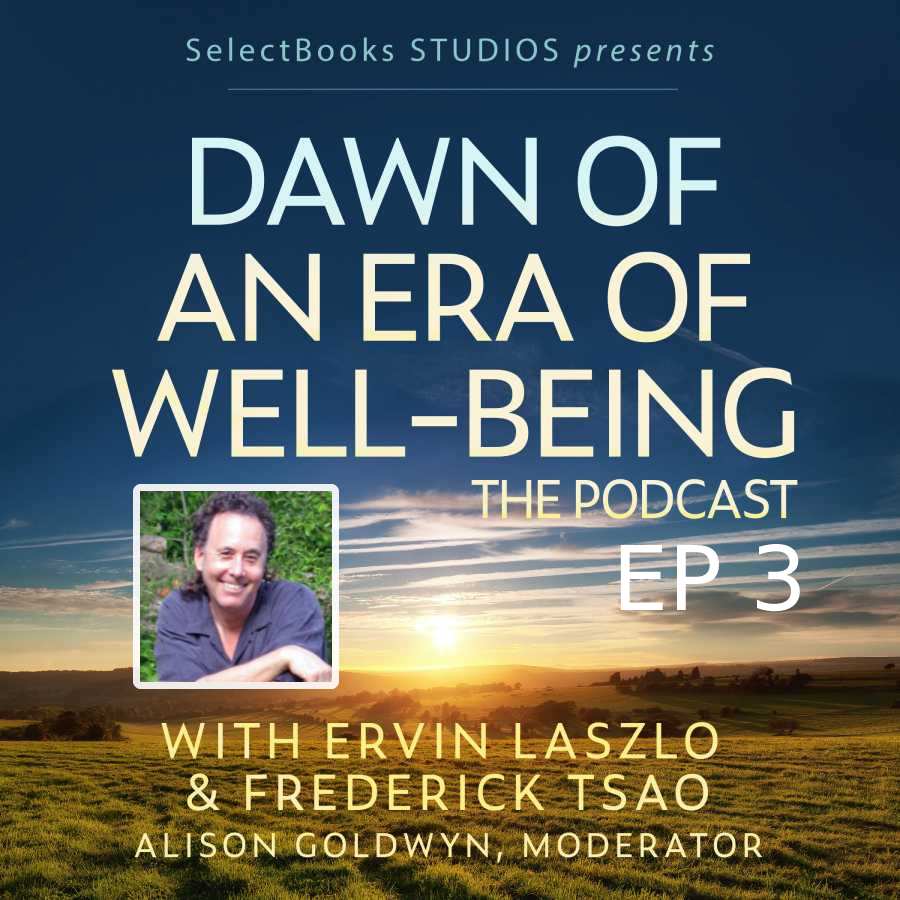 Thank you for listening to Dawn of an Era of Well-Being: The Podcast. Please subscribe to the program as we have more guests joining Ervin, Fred and Alison for more fascinating conversation. If you enjoyed our program, here are a few links that may be of further interest:
ERVIN LASZLO
ervinlaszlobooks.com
FREDERICK TSAO
aitiainstitute.org
octaveinstitute.com/en
ALISON GOLDWYN
synchronistory.com/
Please visit the SelectBooks Studios YouTube channel for episodes and bonus video material.
The book Dawn of an Era of Well-Being: New Paths to a Better World by Ervin Laszlo and Frederick Tsao is available wherever books or e-books are sold including Amazon and Barnes & Noble.
A Co-Production of:
The Laszlo Institute of New Paradigm Research & AITIA Institute
In Association With:
Select Books Studios, New York
Produced By:
Kenichi Sugihara, Ken Koh, Nora Csiszar
With the support of: e.g. Waterside Productions, Octave Institute, The Club of Budapest and Synchronistory®